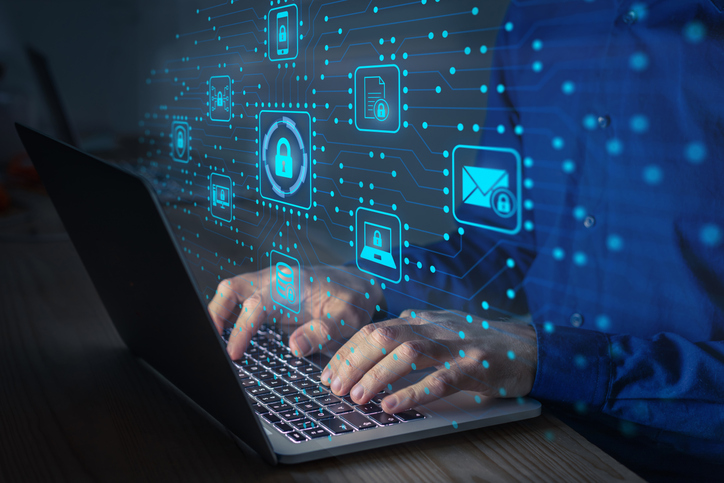 Cybersecurity and Computer Science: What's the Connection?
Cybersecurity is the practice of protecting computer systems, computer networks, and digital information. Also called "computer security" or "information technology security," cybersecurity is part of the computer science field. However, cybersecurity is a more specialized field with a narrower and more focused skill set.
Cybersecurity vs. computer science: What's the difference?
Computer science involves the broad study of computers and computational problems, whereas cybersecurity is a more specialized field that deals with computer and information security. Computer science and cybersecurity are related fields in that cybersecurity is a specific branch of computer science.
Computer scientists study abstract and theoretical problems related to computing. In industry practice, they design, build, and maintain software and computer systems to solve problems and generate specific results.
Computer science covers a broad range of job categories that cover a variety of positions and sub-fields, including:
Systems analyst
Database administrator
Computer programmer
Web developer
Cybersecurity is a specific branch of computer science that focuses on protecting computer and digital systems. In industry practice, cybersecurity professionals tend to protect company systems, software, and data from online threats.
Cybersecurity professionals learn domain-specific skills and knowledge to prevent breaches. Some day-to-day tasks might look like:
Evaluate security infrastructure quality.
Find and fix security vulnerabilities.
Respond to cyberattacks and data breaches.
Create secure infrastructure using firewalls, virtual private networks, and more.
Cybersecurity jobs typically fall into one of two categories:
Security architecture: Building and maintaining secure infrastructure.
Security and risk management: Identifying vulnerabilities, conducting

penetration testing

, and ensuring regulatory compliance.
A computer science background may help you develop these skills, but you can also build the skills from scratch.
Is cybersecurity under computer engineering?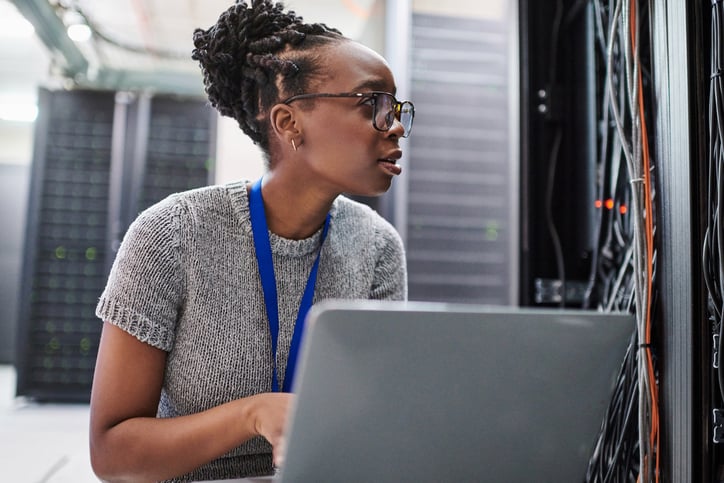 Not exactly. Computer engineering and computer science are two separate areas of focus, and cybersecurity aligns more with the CS side of things. Computer engineering is more closely related to electrical engineering. It focuses on firmware and hardware, and how those pieces work together in computer systems.
A computer engineer is concerned with building and refining the structures of a computer. Computer scientists work with software, data structures, and algorithms to solve computing problems—like the problems created by malicious hackers.
What cybersecurity jobs exist?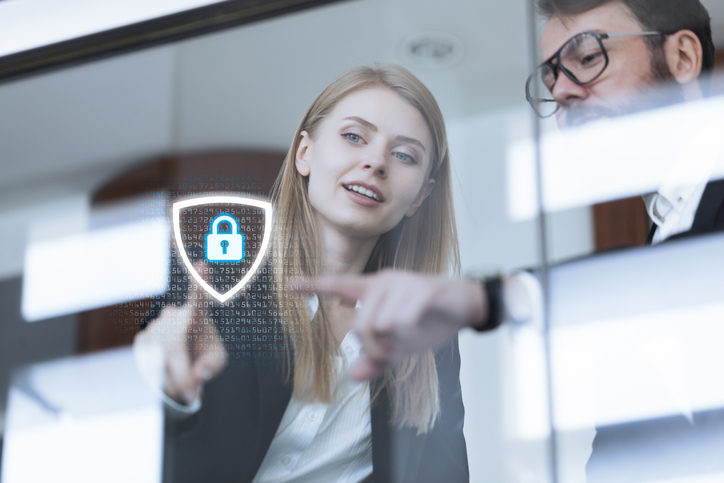 It's a great time to get into cybersecurity. The U.S. Bureau of Labor Statistics (BLS) predicts the field will grow by 33% between 2020 and 2030, adding more than 16,000 jobs a year. That's much faster than the average growth rate across professions.
Cybersecurity professionals have a variety of job titles, including:
Information security analyst
Cybersecurity analyst
Cybersecurity engineer
Penetration tester
How much can I earn in cybersecurity?
Earning potential is high as well—the BLS puts the median pay at $103,590 per year, nearly 2.5 times the overall median of $41,950. It's also a rewarding career—in a survey of North American cybersecurity professionals, 71% expressed satisfaction with their cybersecurity jobs.
Can I get a job in cybersecurity with a computer science degree?
Most people in cybersecurity start with a bachelor's degree in computer science, information assurance, or a related field, according to the Bureau of Labor Statistics. It's the traditional pathway for entry because it provides an overall foundation for computing knowledge.
Computer science majors study various topics related to computer systems, including:
Programming languages
Systems administration
A computer science degree will give you a broad overview of how computers work. If you want to work in the cybersecurity field, you'll need to complete specific cybersecurity courses.
If you haven't already earned your degree, look for a school that will let you specialize in cybersecurity as a computer science major. A certain number of your CS credits—usually 9 to 12—will focus on cybersecurity topics like cryptography, network security, and digital forensics.
Do you need a computer science degree to work in cybersecurity?
In the early years of cybersecurity, a bachelor's degree in computer science was a must-have. Since then, many other pathways have emerged, only some of which involve a college education.
Cybersecurity degrees
Many universities now offer cybersecurity degree programs, including:
Associate of Arts/Associate of Science (AA/AS): 1.5 to two years, typically 60 credits, best for students who want to skip most general education requirements and go straight to a certification
Bachelor of Arts/Science (BA/BS): Approximately 120 credits, four years or less, ideal for students who want a grounding in other computer science topics as well as cybersecurity
Master of Arts/Science or Master of Computer Science: One to two years, 30 to 36 credits, for students who already have a bachelor of science in a related field
The higher your education level, the more senior a position you qualify for. You can even go on to get a Ph.D. if you want to teach cybersecurity at the college level or do advanced research.
Can't invest time and money in a formal degree program? You can still land a well-paid cybersecurity position at a private company or with a national security agency.
Non-Degree cybersecurity programs
The job market is changing, and non-traditional pathways are becoming not only more popular, but also more recognized.
Many hiring managers now recognize that talent, innovation, and expertise aren't always synonymous with a college education. Top tech companies like Google, Apple, and IBM don't even require college degrees for certain positions. As long as you have the skills, it matters less than ever if you got them at a traditional four-year college or with self-study.
Driving this trend is the increased availability of online learning. It's now possible to learn cybersecurity fundamentals through massive open online courses (MOOCs). You can find courses geared to learners at every level, from people with no IT background to graduates of computer science programs.
You can combine these courses into your own customized cybersecurity program, or look for pre-packaged programs like the Cybersecurity Fundamentals MicroBachelors® program from NYUx.
Can cybersecurity certifications level the playing field?
Whether you have a computer science degree or not, hiring companies need to know that you have the real-world skills to succeed. That's where professional certifications come in.
Cybersecurity certifications verify your subject knowledge and ability to complete hands-on tasks. They're particularly important for career changers and candidates with a non-traditional education because they provide a common standard.
If you've never earned a cybersecurity certification before, consider starting with the CompTIA Security+. It's a requirement or recommended for many entry-level positions. Skills assessed include:
Evaluating an environment's security status and recommending solutions to close gaps.
Identifying, assessing, and responding to incidents.
Incorporating current security policies and laws.
If you're particularly interested in network security or information systems infrastructure, the Systems Security Certified Practitioner (SSCP) from the (ISC)2 is also a good credential to have.
You don't need a computer science or cybersecurity degree to pass either exam, but you need to have completed some cybersecurity coursework.
Getting started: Learning today's cybersecurity skills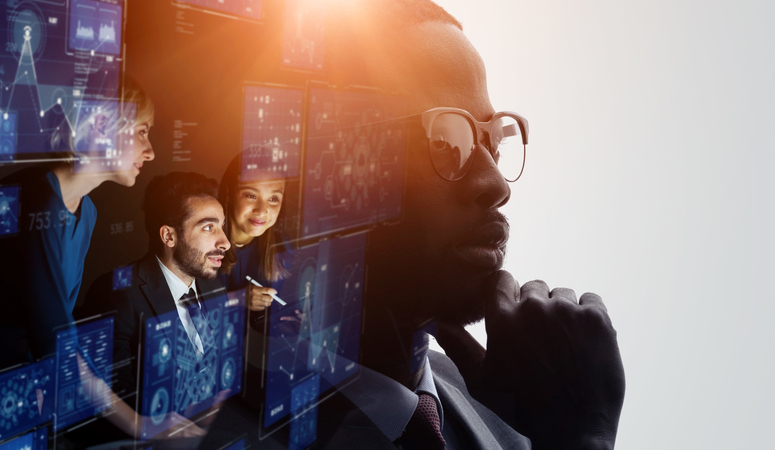 Whether you need a brush-up on computer security or you've never explored the field before, edX cybersecurity courses will provide the grounding you need.
edX has courses for all levels, from Cybersecurity Fundamentals to a master's degree in cybersecurity from Georgia Tech (GTx). Find the right one today and get your career on the fast track.