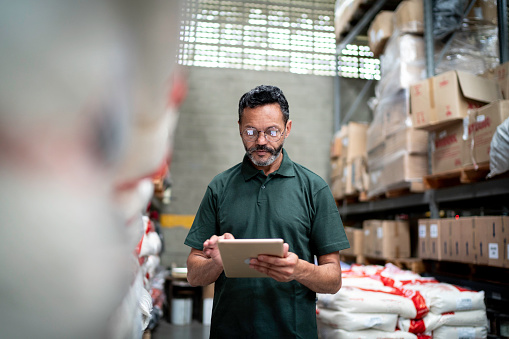 How Is Math Used in Supply Chain?
Math and the supply chain go hand and hand. As supply chains grow, increasing complexity will drive companies to look for ways to manage large-scale decision-making. They can't go back to how supply chains were 100 years ago—or even two years ago before the pandemic. Instead, new technologies will help streamline and manage the many moving parts.
The logistics skills, optimization technologies, and organizational skills used in supply chain all require mathematics. Workers won't necessarily need high-level mathematics skills for all job positions. But folks who are looking to work in supply chain should expect to encounter math when solving industry challenges.
Let's explore the math that gets used in the supply chain industry.
Do you need math in the supply chain?
Yes. Many advanced tools and techniques in supply chain planning, such as machine learning, inventory management, predictive maintenance, and automation, all rely heavily on mathematics. Supply chain professionals rely on mathematics to manage different elements of the chain:
IoT

sensors provide measurements to monitor conditions on ships to, for example, prevent unexpected downtime.

Algorithms

help predict adverse weather conditions and reduce the reliance on historical analytics, which are slow and less accurate.

Mathematical modeling

reaches all levels of the supply chain, including disruptions like the Covid-19 pandemic slowdown.
Math skills are invaluable for supply chain students and future supply chain professionals.
What kind of math is used in the supply chain?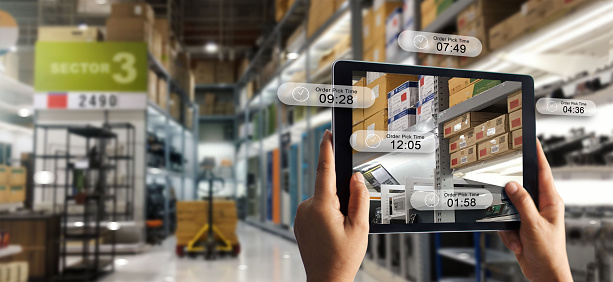 Students don't need a mathematics degree to work in the supply chain, but it helps to understand the mathematical foundations for supply chain models. The mathematics used in supply chain include:
Supply chain math can be broken down into two approaches:
Reactive: Analysis to help companies make decisions about things that have already happened. This includes looking through historical data to understand weather patterns.
Proactive: Analysis for risks to adjust operations in anticipation of future disruptions. For instance, supply chain sustainability involves using math to manage razor-thin margins while accounting for potential disruptions.
Supply chain professionals use math to tackle industry problems. For instance:
Supply chain managers need a basic understanding of math underpinning core tools like

machine learning

,

predictive analytics

, network modeling, and more.
Supply chain analysts will also look to case studies that involve industrial IoT, disruption-proof operations, and people management.
Supply chain technologists use more complicated math such as

calculus

, stochastic models, and programming models to help with inventory management.
What do you study in supply chain management?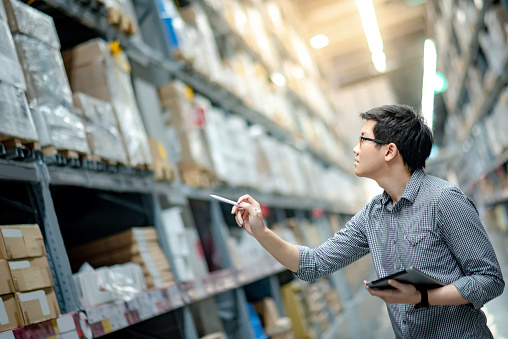 Students complete a variety of courses in supply chain management, but there are a few common topics.
Business administration

: The supply chain requires strong business acumen. Students will explore topics such as project management, risk analysis, operations management, leadership methodologies, and more.
Trade and law: Supply chain professionals need a basic understanding of the different regulations, customs, and practices that affect global supply chain components.

Business analytics

: Analytics helps managers make data-driven decisions and includes using mathematical principles for forecasting.
Transport management and warehousing: In the logistics part of the supply chain, students will understand how the movement of goods happens globally.

Procurement

: Supply chain students study methods of sourcing—sourcing is how people obtain raw materials and supplies necessary for manufacturing. Procurement is vital to production planning and navigating shortages, especially in the age of globalization.
Warehousing: Inventory control includes warehousing methods designed for efficient movement and storage of goods—including allocation of space for certain types of inventory.

Data science

: A relatively new component of supply chain management. Some students may choose to master data science elements such as continuous intelligence, predictive algorithms, and data visualization.

Computer science

: Not all supply chain students need computer science. However, computer science knowledge is useful for building the tools, algorithms, and technologies used to streamline operations and reduce risk.
Students pursuing graduate degrees in supply chain management explore topics such as law, operations, and data science at a deeper level. Advanced degrees put students at an advantage for management and director positions—including roles in the C-suite.
Understanding the supply chain network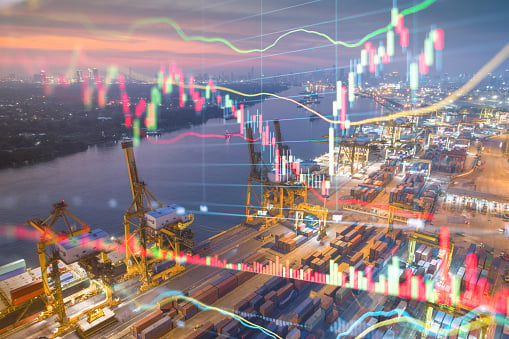 edX offers online courses, certificates, and even micro-degrees created in partnership with leading thinkers in the supply chain field. Students looking to break into the supply chain field have many options and get the unique opportunity to complete courses on their own time with a global cohort of peers.
It's time to discover what's possible with a career in supply chain management. edX provides training in mathematics and supply chain management so students can master these vital skills. Job seekers will have what it takes for risk minimization, inventory level planning, routing principles, and even network design. It's all right here at edX.