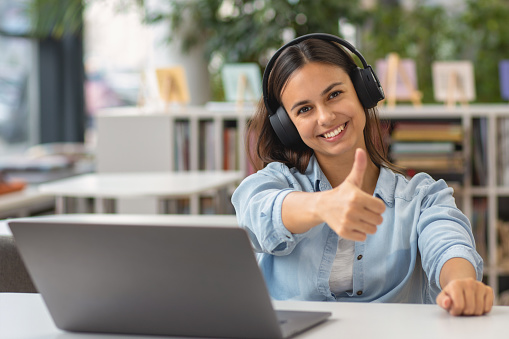 Are Free Online Courses Worth It?
Online learning is a booming industry. In 2020 alone, more than 180 million learners participated in massive open online courses, more commonly known as MOOCs. These free courses are available in nearly any subject area and are available to anyone, from high school students to retirees.
Unless you choose to pay for something extra like a certificate of completion, your only investment in a MOOC is your time. But that's still an extremely valuable commodity, so how do you decide whether to sign up for a course? Here are some questions to consider.
What are the benefits of free online courses?
People take free online courses for many reasons, from personal enrichment to professional advancement. Whatever your goals are, the right course can provide multiple benefits:
Stay current in your field
Many top industries, including computer science and healthcare, develop at incredible rates. New discoveries frequently challenge best practices, making continuing education a more important part of the picture than ever before.
Today's education needs to be convenient and accessible to fit professionals' busy lives. With MOOCs, you can learn about the latest developments in your industry without disrupting your schedule or investing a lot of money.
Explore trending topics
Free online courses cover some of today's hottest subjects, from artificial intelligence and machine learning to social media marketing and search engine optimization (SEO). If you're unsure about using new skills professionally, a free online course is a great way to dip your toe in the water.
Learn from experts
Reputable online courses hire teachers who are successful industry professionals, authors, and professors. If you take or audit a course from a provider like edX, which partners with higher education institutions, you'll learn from the same people who teach in-person students.
Jonathan Gruber, nominee for edX's 2021 Innovation in Online Teaching Award for his AP® Microeconomics class, is a Ford Professor of Economics at MIT. Fellow nominee Harvey Loditch, a co-instructor for The Science and Business of Biotechnology, is a founding member of the Whitehead Institute for Biomedical Research at MIT. And they're just a few examples of the many experts that teach through MOOCs.
Start a new career
Career transitions are trending. In 2021, 52% of workers told Harris Poll they wanted to change careers by the end of the year, and 44% had already made plans to do so.
Many workers are changing industries completely, often moving into tech fields like web development or data science. Education is always the first step in this case, and free online courses are excellent resources.
Free online courses can help you:
Get a head start on a bachelor's or master's degree
Prepare for a boot camp or other intensive training program
Explore a field and see if it's right for you
Free classes can help you gain the skills you need to qualify for more advanced training. Plus, if you decide a new field isn't right for you, you can pivot and try something else with no money lost.
Qualify for a new job or pay increase
Back in 2015, the online learning platform Coursera surveyed 52,000 course participants. More than 60% said that the experience helped them develop skills in a new job. Around 40% believed the course made them more qualified as job candidates.
Whether you're interested in entrepreneurship or a more traditional employee role, a free online course can take your expertise to the next level.
Are online courses really effective?
Like any class or program, online courses are effective if designed and taught well. In fact, studies have shown that online education increases students' retention of material by up to 60% compared to in-person classes.
Part of the reason is flexibility. Research has shown that when students feel more in control over their learning schedule, they perform better. Most MOOCs let you go through the material at your own pace, so you can watch lectures when you actually feel like learning. You can even go back to review material you're not sure about.
The same study showed the benefits of spaced practice—self-testing the same skills multiple times with breaks in between. In online classes, you can test yourself on material and even take formal quizzes to evaluate your knowledge. The questions you missed become a study guide for what you need to review.
If you enroll in a high-quality program and commit to maximizing your learning, online classes and degree programs can be extremely valuable.
Are online courses worth anything?
If you're considering taking online courses to advance your career, you might wonder if they carry any weight with recruiters and hiring managers.
The answer is yes—with an "if." There are many online courses out there. Some are reputable and high-quality; others are less so. Reputable online courses are worth something to people who might hire or promote you, but you have to do the legwork of vetting each course. Here's what to look for.
A respected platform
Anyone can offer online classes on their personal website, with or without verified credentials. Your education will count for much more if it comes from a reputable source like edX, which works with top institutions to offer university-quality content.
Student reviews
The best way to learn whether people take a platform seriously is to look at student reviews. Some platforms and courses include testimonials on the course page, but these will always be curated by the site.
Balance your perspective by looking at a platform's reviews and ratings on third-party sites like G2, PC Magazine, ClassCentral, or even reddit. Read what real students have to say, especially if those students have taken courses that match your interests.
Course syllabi
The most important part of an online course is what you take away. Before signing up, check the course syllabus to find out what it will cover week by week. Any reputable course will have this information publicly available.
Instructors
Even a basic-level course should have expert instructors. A course from a respected university will typically feature instructors from that university. Check the instructor's bio to make sure they have a degree or extensive background in their field. Ideally, they'll have taught other courses on similar topics.
Professional certificates
Most high-quality online courses will have a professional certificate option. You may have to pay a fee to earn the certificate, but it's worth the money if your goal is to boost your resume.
Plus, some platforms including edX offer financial aid. edX's aid is worth up to 90% of the course cost if you qualify.
Are online certificate programs worth it?
Investing in a professional certificate helps you to get credit for your study. You can list these certifications on your resume and LinkedIn profile, adding details like the sponsoring institution's name and what skills the course teaches.
This adds value to your CV if you're a job seeker, and it enhances your business profile if you're an entrepreneur. Here are a few key reasons why.
Demonstrate drive and commitment
People who commit to online certificate programs are self-starters. By listing your completion certificates on your resume, CV, or online profile, you show employers and clients that you're dedicated to advancing your career.
Showcase in-demand skills
In a competitive job and business market, it's important to highlight skills that set you apart from the crowd. Whether it's a hard skill like JavaScript or soft skills like communication and teamwork, a certificate shows that you have what employers want.
Listing certification courses can even get you noticed by Applicant Tracking Systems, which screen resume submissions for keywords from a job description. If you've just completed a course on an in-demand skill, such as Python or cloud computing, just listing the certificate helps you stand out.
Establish a specialization
If you have multiple certificates, you can present yourself as a specialist in your field or a particular subtopic. A digital marketing professional might specialize in social media marketing, for example, while someone in data science might focus on machine learning.
Thanks to online certification courses, you can pursue a specialization while still attending school full-time or working. That specialization gives you an edge and helps you qualify for higher-level positions, promotions, or clients.
Choosing the right online course
Now that you understand the value of online courses and how to find a reputable source, the next step is to choose a program.
edX offers online degrees and courses from some of the world's top institutions including Harvard University, MIT, and Stanford University. You can pursue stand-alone courses, professional certificates, and degree programs all the way up to master's level. Use the search field to find the course or program you want.
Not sure what you want to study? Browse course offerings by topic, learning level, availability, and more. There are more than 3,000 courses available, so you're sure to find something that suits you. And if your first choice isn't right, there's always another.
With free online learning, the world's knowledge is at your fingertips.